2022's SocialWest was incredible!
Stay tuned for details on 2023.
SocialWest is designed for mid-to-senior level marketers who want to learn advanced techniques in content creation, digital marketing, and online advertising from experts to help anyone wanting to develop innovative strategies to help push brands and channels even further. It will feature 25+ speakers who will share tips, tricks, and tools designed to help refine marketing goals. Participants will also experience unique networking opportunities, keynotes, breakout sessions, and a few surprises along the way.
We're excited to put on a conference that is dynamic, safe, entertaining, and most importantly, educational. Tickets are on sale now. Stay tuned for speaker announcements and more!
What to
Expect
2.5 days of 40+ exceptional speaker sessions
A variety of dynamic speaker experiences.
3 evenings of networking and community-building
A safer conference with unique viewing experiences.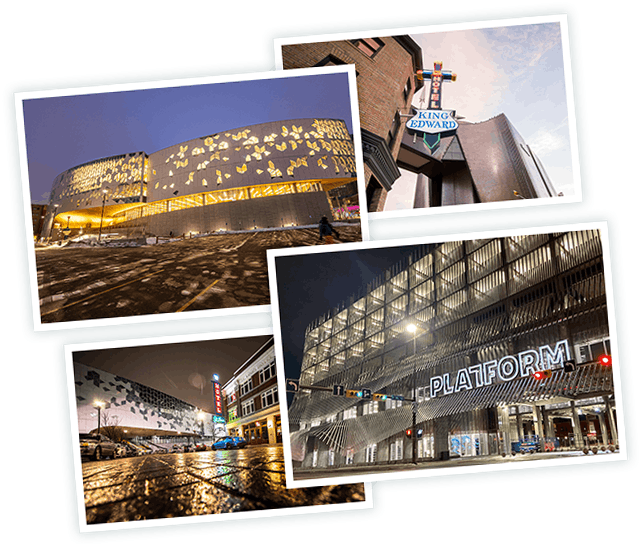 Taking over
Calgary's East Village District
SocialWest is on the move and we think you'll love this year's location. Or should we say, locations! This year's conference will take place in three different buildings in the heart of downtown Calgary, which happen to all be on the same block:  Platform Calgary, The Calgary Public Library and the King Eddy - part of the National Music Centre.  These unique buildings are pivotal to the success of downtown Calgary's revitalization and we're excited for you to see them in person. 
We know there are still many concerns with COVID-19 and the move to the East Village was also done with your safety in mind. Our multi-location event will have more possibilities to meet with fellow attendees in our venues' incredible covered outdoor spaces. It also ensures that sessions are taking place in newer buildings with modern systems designed to improve air quality (see SocialWest's terms for our COVID 19 policy).
We believe these buildings to be excellent for accessibility, but please reach out should you have any specific questions or requirements. 
Who Should
Attend
SocialWest is an annual investment in professional development for people working in digital marketing, social media or communications who need to stay up-to-date on the latest and greatest in digital best practices, social customer service, and beyond.
Get Your Tickets Now!
Social Media Managers
Communications & Marketing Professionals
Digital Marketers
Public Relations Practitioners
CMOs, VPs of Marketing, and Other Marketing Leaders
Small Business Operators
Communications Students
Content Managers
Self-represented professionals & artists
Photographers, videographers, technicians and artists who want to provide services to social media marketers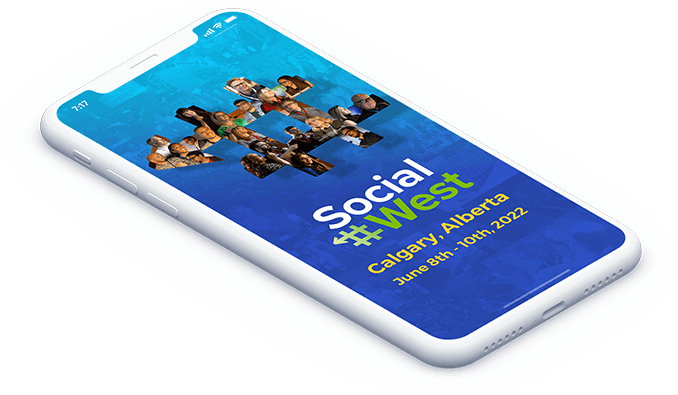 Get the
SocialWest App
The SocialWest 2022 app is coming soon. Use the app to view the full schedule, learn about all 40+ speakers, and join the discussion.
Join Our
Email List
Sign up to receive occasional updates about SocialWest, and receive notifications about ticket sales and speaker announcements.
Join the list
Get
Involved!
Interested in speaking, sponsoring or volunteering at SocialWest 2022? Send us a note!
Get in Touch
A look at previous
conferences: