The conference that keeps Canadian digital marketers and communications professionals
ahead of the trends and at the top of their game.
Be confident that your digital voice is saying all the right things to all the right people. Tap into your audiences, dig into your analytics, and push beyond your comfort zone to power your strategies, up your tactical game, and deliver results.
With over 800 attendees, SocialWest is Western Canada's Largest Social Media and Digital Marketing Conference - offering an unprecedented opportunity for networking and professional development.
Tickets now more than 70% sold!
What to
Expect
2.5 days of 40+ exceptional speaker sessions
A choice of three epic speaker experiences every hour
3 evenings of networking and community-building
A cinematic experience with 50-foot screens and surround-sound
Dynamic Speakers,
Cutting-Edge Insights
Our presenters have done the work — the budgeting, strategizing, management and reporting — so they know what it takes to build a successful social media and digital marketing strategy. Their experience, enthusiasm and commitment to elevating the Canadian digital marketing industry is what sets SocialWest speakers apart.
To get a sense of what to expect in 2020, check out the full speaker roster for SocialWest 2019 here.
SocialWest 2020 will feature 40+ expert speakers. The first 20 are below. Stay tuned for more speaker announcements!
Join Our
Email List
Sign up to receive occasional updates about SocialWest, and receive notifications about ticket sales and speaker announcements.
Join the list
Get
Involved!
Interested in speaking, sponsoring or volunteering at SocialWest 2020? Send us a note!
Get in Touch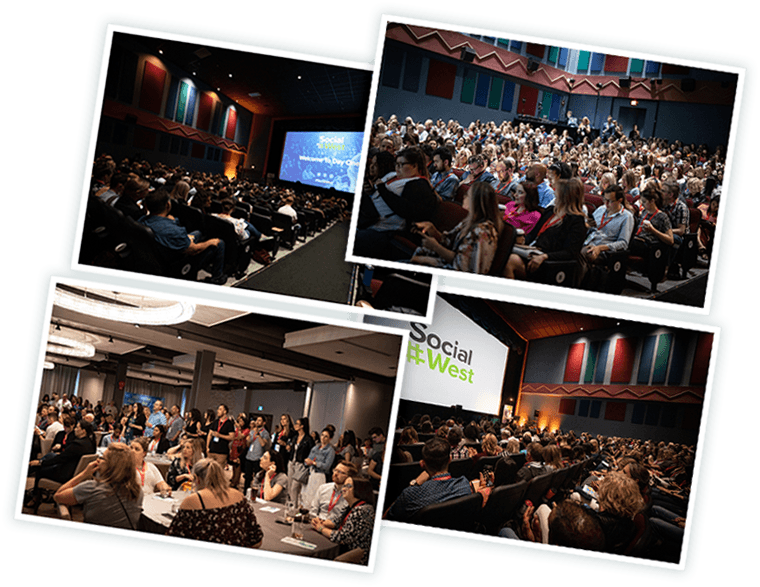 Our
Schedule
Pre-Event Seminar

Opening Bash

Conference Day One

After Party

Conference Day Two

After Party
Get Your Tickets Now!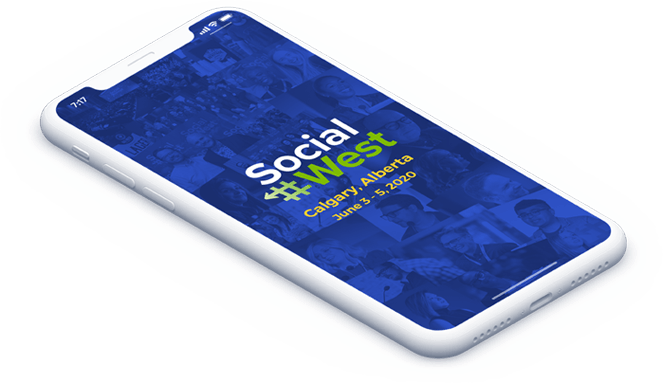 Get the
SocialWest App
The SocialWest 2020 app is coming soon. Use the app to view the full schedule, learn about all 40+ speakers, and join the discussion.
Who Should
Attend
SocialWest is an annual investment in professional development for people working in digital marketing, social media or communications who need to stay up-to-date on the latest and greatest in digital best practices, social customer service, and beyond.
Get Your Tickets Now!
Social Media Managers
Communications & Marketing Professionals
Digital Marketers
Public Relations Practitioners
CMOs, VPs of Marketing, and Other Marketing Leaders
Small Business Operators
Communications Students
Content Managers
Self-represented professionals & artists
Photographers, videographers, technicians and artists who want to provide services to social media marketers
A look at previous
conferences: